AR-15 Rifle Build Kit with FDE Magpul Stock and Magpul MLOK FDE Handguard, FDE Magpul Grip and LPK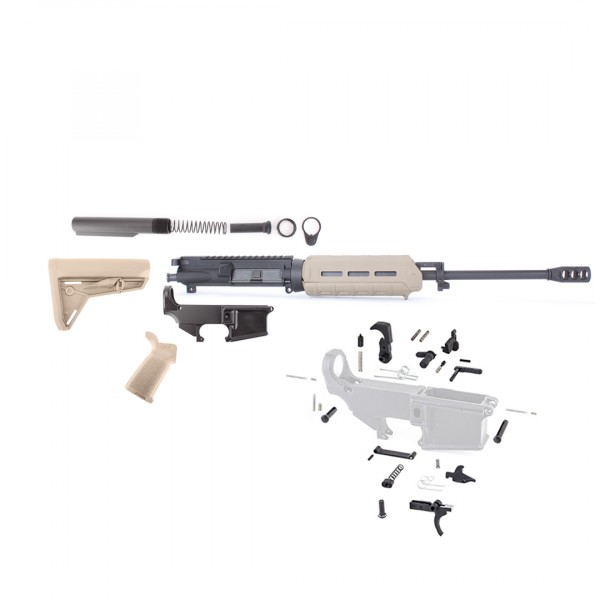 Every Upper Build is Test Fired Before Shipment To Guarantee Performance. We do not guarantee cycling with all ammunition due to vast differences in the quality of ammunition. We will not warranty cycling with imported, steel cased or reloaded rounds.
Without BCG
Includes:
Magpul MLOK FDE Handguard




Upper Receiver

Ejection port dust cover

Charging Handle

Forward Assist

16" Inch Barrel

Gas Tube - US made

Gas Block

80% Lower Reciever

Stock Kit

Lower Part Kit
We Ship Fast!
All orders ship out within 48 business hours(except items need to be test-fired).
Hassle free returns policy
Your satisfaction is our priority.
Product Code:

RK15-MAGHGDE-BFI-NG-BD

Availability:

In Stock
Tags: AR-15 Rifle Build Kit with FDE Magpul Stock and Magpul MLOK FDE Handguard, FDE Magpul Grip and LPK