AR15 16" RIFLE BUILD KIT W/ 10" M-LOK HANDGUARD BCG LPK MAGPUL FURNITURE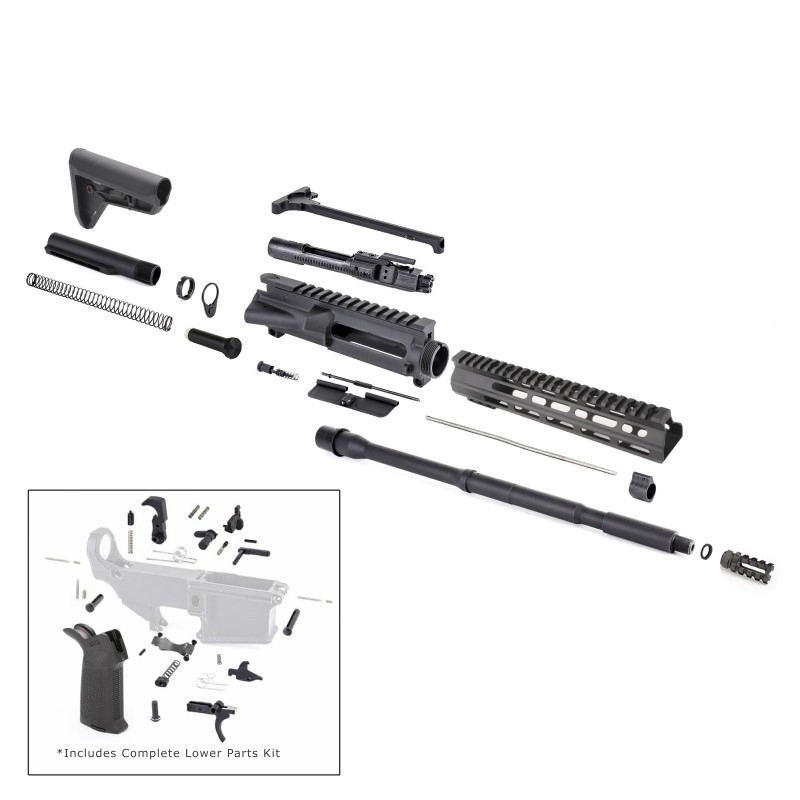 Kit shown assemble to display finished product • Kit does not come assembled • Kit cannot be changed, no modifications will be accepted • This is NOT a FFL item.
AR-15 Rifle Kit with Custom Made in USA Complete Upper Build with Magpul Kits, 80% Lower and Lower Parts Kit
Every Upper Build is Test Fired Before Shipment To Guarantee Performance. We do not guarantee cycling with all ammunition due to vast differences in the quality of ammunition. We will not warranty cycling with imported, steel cased or reloaded rounds.